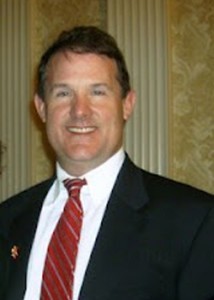 Generation Solutions was founded in 1998, and has continued to innovate its process over the years – making it a leading local agency that offers accessible at-home care for seniors. With a range of skilled nurses, drivers, companions and specialized staff, Generation Solutions has built a team designed to achieve one goal: to help seniors stay in the comfort of their home, affordably, for as long as possible.
Earlier this spring, Generation Solutions' CEO and Owner, Tulane Patterson, was named Virginia's 2015 Small Business Person of the Year by the U.S. Small Business Administration's Richmond District Office. Competing against hundreds of businesses across the state, Generation Solutions was judged based on a range of criteria, including: staying power, growth in the number of employees, increase in sales, financial performance, innovation, response to adversity and contributions to the community.
When asked what inspired him to help seniors, Tulane simply stated: "I felt like I needed to give back." By continuing to put customers' needs first, Generation Solutions has achieved a number of local, statewide and national accolades:
Virginia's Small Business Person of the Year Designation, 2015

Gold Award for 2015 Senior Living Awards by Lynchburg/Southside Our Health Magazine

Silver Award for the 2015 Senior Living Awards by Southwest VA Our Health Magazine

Small Business of the Year Award, Roanoke Regional Chamber of Commerce (2014)

Top 1% Agency In The United States at the 2013 OCS HomeCare Elite Awards

Winner of the Reader's Choice Award by Lynchburg News & Advance (2013)

Winner of 2 Gold Awards in Home Health Care and Companion Care for Our Health Magazine (2012)
Do you believe that there's No Place Like Home For Seniors? So do we. Call our helpline with questions about at-home senior care, safety precautions, advice, senior health concerns, at-home nursing care and more!