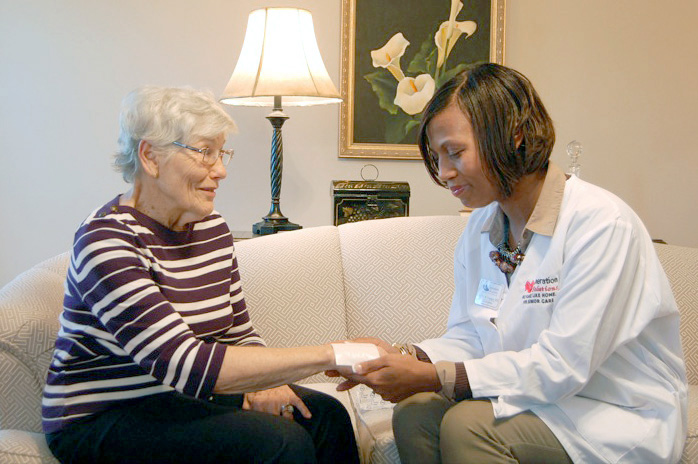 As seniors age, daily tasks like grooming, eating, and dressing can become difficult. Risks of falling or other injury also increase as mobility decreases. How can seniors stay healthy and independent as they age? The answer: occupational therapy.
The Difference Between Occupational and Physical Therapy
Physical and occupational therapy are often confused, but they both address different challenges in patients. The focus of physical therapy is improving mobility, like the ability to walk and use the stairs. On the other hand, occupational therapy focuses on the ability to complete daily (or occupational) activities, promoting safety and independence. Occupational therapy helps seniors improve their life skills, promotes self-reliance, and aids in overcoming physical challenges and limitations.
The Benefits of Occupational Therapy:
Occupational therapy improves overall quality of life. It promotes self-reliance by helping seniors overcome challenges and limitations. Here are five ways occupational therapy can help your loved one:
1. Adapt the home for safety and independence
Occupational therapists can bring adaptive equipment to the home. This equipment helps keep your loved one safe and independent by aiding with mobility, completion of daily tasks, and access to common household items.
2. Educate family and caregivers
Occupational therapists can teach those caring for seniors how to best cater to their needs. From advising in adaptive equipment purchases to connecting caregivers with support groups, occupational therapists make sure you know how to meet the needs of your loved one.
3. Provide sensory stimulation
For seniors suffering from loss of hearing, vision, taste, or feeling, occupational therapy can be extremely beneficial. Occupational therapists can suggest ways to stimulate these senses, such as listening to particularly soothing music or trying food with pleasing textures. Rehabilitation can help reduce pain or other limitations.
4. Improve fine motor skills
With simple exercises and stretches, occupational therapists can help your loved one to continue doing activities they need or love to do. Some hobbies and tasks once painful or difficult for seniors can be accomplished after occupational therapy.
5. Cope with permanent loss of function from conditions such as dementia
While some functions are permanently impaired, occupational therapists can ease your loved one into an adapted lifestyle. With rehabilitation, education, and home adaptation, seniors can maintain independence and confidence despite loss of memory or mobility through occupational therapy.
How Adaptive Equipment Can Help
Making additions to the home with adaptive equipment can significantly improve the quality of life for your loved one by helping them to remain self-reliant. Adaptive equipment works in five main categories:
Dressing
For dressing, your loved one might try equipment such as:
Dressing sticks

Shoe horns

Button hooks

Leg straps

Elastic shoe laces

Sock aids
These tools can make dressing tasks such as buttoning shirts, slipping on socks, tying shoes, and putting on pants less challenging for seniors with limited range of motion or mobility.
Grooming
Seniors might have difficulty bathing or grooming themselves, but adaptive equipment can help. Tub chairs, long handled sponges, and handrails can ease the bathing process and decrease risks of falls. Raised toilet seats are another potentially helpful addition to the home. Cuffs to hold toothbrushes, makeup brushes, and razors help keep hands and wrists steady. Other useful grooming equipment includes wash mitts and lap trays.
Eating
Seniors who struggle with preparing and eating food can try the following equipment:
Cuffs that hold utensils for weak hands, fingers, and wrists

A wrist splint to stabilize wrists and keep hands steady while eating

Non-skid dishes to prevent spills

Long straws to make sipping drinks easier

Arm supports to keep the upper body stable while eating
There are also adaptive utensils and other dining equipment occupational therapists can suggest for your loved one.
Safety and Basic Mobility
Common adaptive equipment such as bedside commodes and lap trays keep frequently used items within easy reach. Grab bars and handrails make moving around the home less challenging for seniors. Occupational therapists can suggest additional equipment to add to the home to further increase mobility and decrease risks of injury.
The effects of aging can bring more challenges and limitations into the life of your loved one, but occupational therapy can help your senior feel confident, independent, and safe. Help your loved one adjust their lifestyle as they age with occupational therapy and adaptive equipment.