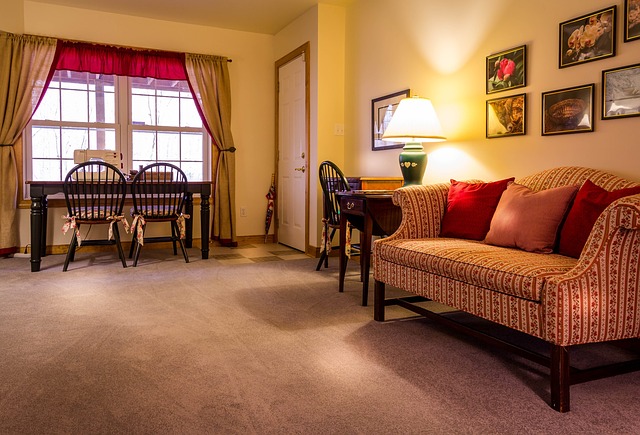 Falls are very common. In fact, every year one in three people over the age of 65 will fall. The thought of falling can be frightening, but it doesn't have to be. Here are four ways that you, or your parents, friends, and family members can stay safe and healthy at home by preventing falls.
How to prevent falling at home:
1. Let there be light!
As we age, our eyesight changes. Less light accesses the retina, and our eyes take longer to adjust between light spaces and dark spaces. Fine details, like cords on the floor, or small steps, become more easily missed – especially in the dark. Falls frequently happen at night or in poorly lit rooms. Plug in nightlights in the bathrooms and main hallways for night-time use, and make sure that lamps and light switches are easily accessible. To make sure that light switches are easy to find, consider installing glow-in-the-dark light switch covers. Clapper lights also make it easy to turn on and off lighting as needed.
2. Keep the home clean and organized
Remove items such as plant stands, magazine racks and coffee tables from main walking areas. Cords are also common tripping hazards and can get caught on walkers and canes. Ensure that cords from phones, alarm clocks, TVs and computers are tucked away and secured. Taping them down around the perimeter of the room can help keep them in place. Be mindful of spills – even water on the bathroom floor – and clean them up quickly. And, try to keep everything in the home at an easily accessible height, including: dish racks, food in the fridge, pantry items, clothing storage and storage. The key is to find ways to avoid step stools or getting on your hands and knees whenever possible.
3. Install handles, grab bars, and handrails
We cannot emphasize enough the importance of supportive bars installed in the home! Bathrooms are a great place for grab bars. Place them beside the toilet and both inside and outside of the tub/shower area. Stairways are also a common place for falls. Make sure to install handrails on all stairways – from top to bottom. You can also position railings in frequently-used hallways for extra support.
4. Secure the flooring
Make sure that all carpets are smooth, without snags and bumps, and are properly secured to the floor to avoid slipping. Remove throw rugs. Even though they're attractive, your home's decor is not worth risking a fall! Place non-slip strips on wood, tile, or linoleum floors and tack down any rugs throughout the house. And, install non-slip mats in the shower and tub areas – both inside and outside. These surfaces get slick easily, and can become unstable quickly. Check your floors so that they are smooth and transition well from room to room. A quarter-inch difference in floor height can make a bigger difference than you may think!
Even though falls are very common, they can be avoided. If you make your home, or your loved one's home, safe for fall prevention, the chances of taking a tumble can decrease significantly.
Have a question about how to fall-proof your home? One of our experts can help! Call our help line in Lynchburg (434) 455-6500  or Roanoke (540) 776-3622 today and ask us anything.