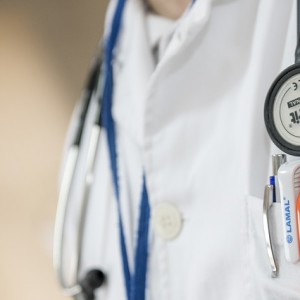 As doctor and hospital visits become more common for you or your loved one, it is important to learn as much as you can while with your medical provider. Having to return a few weeks, or even days, later because you lacked clarity and understanding, is expensive and can be harmful to your overall health. The good news is, that you and your loved ones can prevent this by coming to each visit prepared.
These seven tips will help you get the most out of your doctor visits:
1. Be Honest
The worst thing that a person can do with a doctor is be dishonest. Healthcare practitioners cannot effectively help you if they do not have a clear understanding of the problem. Don't tell them what you think you should be feeling. Be honest about how your body feels. Your doctor can only help you if they thoroughly understand all aspects of your condition.
2. Make a list of concerns
Although you have a list of questions that you want to address with your doctor or nurse, make sure you put in on paper. If you only prepare a mental list of talking points, something is likely to get overlooked. Write out a list of questions and concerns as you think of them so you can effectively address each one.
3. Verify that you understand
It's easy to get lost when your doctor brings up unfamiliar medical terms. Don't just nod your head in agreeance with the doctor. If you need more clarification, simply ask your doctor to try explaining it again. They ultimately want to help you, and will take time to make you feel comfortable. Leaving the doctor's office without knowing exactly what they meant, doesn't help you, or your doctor, in the future.
4. Take information to the appointment
Be organized and prepare all of the paperwork you need before the appointment. This includes:
Insurance cards.

Emergency contact information.

Any over-the-counter medicine or herbal and dietary supplements and dosage information.

Prescriptions and dosages.

If you have a chronic disease, or have had major surgeries or tests completed, bring those medical records to your appointment.

If you change a doctor, make sure that your new office contacts your previous primary care physician to release your medical record documentation.

If you have seen specialists, walk-in doctors or any other physician between your regular doctor visits, make sure to provide your primary care doctor with a list of those contacts.
5. Update the doctor
Tell the doctor about everything – from dietary habits and sleeping patterns to changes in digestion and unusual symptoms. If you have experienced changes, your doctor should know about them. As stated above, inform them of any other doctors you have seen since your last visit and remember to mention the side effects of any medication – both good and bad.
6. Take a family member or friend
When health concerns come up, it can be good to have a second set of ears in the room. Ask your relative or friend to take notes while you chat with the doctor, and give them permission to ask questions. You might not think of everything on your own, and having somebody else there will help you fill in the gaps.
7. Take your own notes
Understanding the doctor can be a challenge sometimes. Sometimes information will make complete sense during the appointment, but then it'll get mixed up in your head later. Grab a notepad and take notes while the doctor is talking. You will be much more informed when you leave, and you will be able to better recall the conversation when you need to.
Take these tips to your next appointment and you will find yourself better informed and ready for the next one!