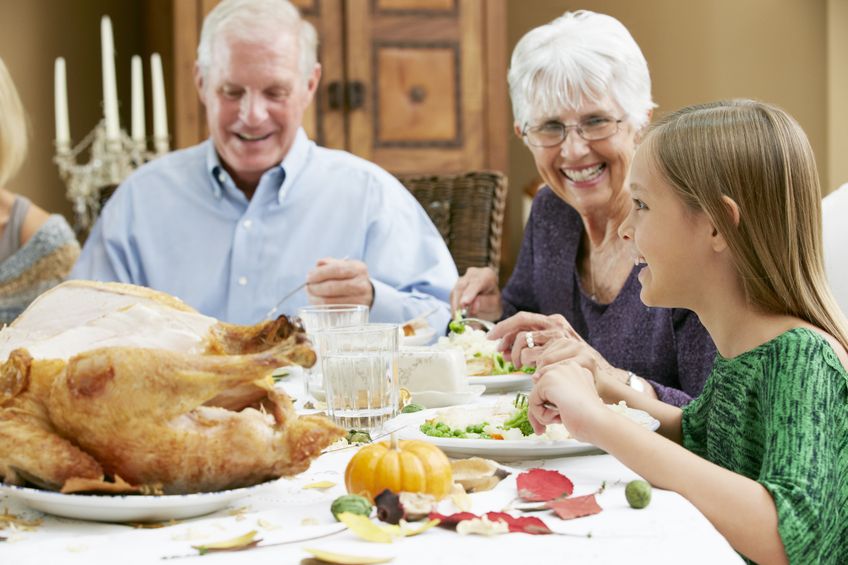 Four Easy Ways To Prevent The Holiday Blues
Although the holidays are a joyous time of year, when you get to spend time with the people you love most, it can also be stressful. In fact, according to Psychology Today, one North American study showed that 45 percent of respondents didn't look forward to the holidays. How could this be?
There are lots of factors at play. One natural cause of feelings of sadness is decreased sunlight exposure. The darker mornings, colder temperatures and shorter days make it more difficult for some people to feel energized and rejuvenated. Some individuals even suffer from seasonal affective disorder (SAD), which is sometimes called seasonal depression.
During the winter months, we tend to eat and sleep more to feel more comfortable and cozy during the darker winter months, but around the holidays, there is pressure to stay busy and attend a lot of social events. There is also the tendency to eat and drink more. Fluctuations in diet may trigger slight hormonal shifts and weight gain, which can contribute to feelings of sluggishness, fatigue and sadness.
When the celebration is over after New Years, it's common for people to feel sad. It can be difficult to adjust back into a regular work schedule after having time off – especially if your days off were long and full. On the flip side, for some people with smaller families, the holidays can cause feelings of loneliness and isolation.
On top of all of these factors, many families feel financial pressure. As the year comes to a close, they are looking at their budgets, while still trying to buy their loved ones the perfect gifts. With all of these psychological triggers at play, it is common for people to experience feelings of sadness during the winter months.
The holidays are time to prepare for the new year, celebrate life, and connect with the people that you love.
Here are four ways to keep your body and mind happy and healthy and prevent the holiday blues this season:
1. Your body and mind come first
It's important to take care of your body. The colder weather can impact your immune system. Furthermore, stress also affects your body's ability to fight off infections. Between shopping in crowded malls, and visiting lots of coworkers, friends, family and children, the holidays are a perfect opportunity for germs to spread. There's nothing worse than getting a cold after New Years and having to take more time off of work.
By staying active, drinking lots of water, sleeping for at least eight hours every night, and eating well-balanced meals, you give your body what it needs to stay energized. Don't feel afraid to indulge and enjoy treats at parties, but make sure to balance out big, high-calorie meals with nutrient-rich, lighter foods.
2. Avoid family conflict
It can be overwhelming to see all of your loved ones in a short period of time. This is especially true if it has been a while since you last visited. The holidays can be an emotional time for families, and sometimes conflicts arise. Thankfully, there are great ways to deal with family conflicts proactively.
First, take a deep breathe. This will calm your nervous systems and allow you to feel more collected – especially if somebody around you is distressed. Prepare a neutral response that will not perpetuate the conflict. Something like, "I understand why you would feel that way," or "I care about you and want to make sure we talk about this, because it's important. Can we talk about this another time?" typically works. The goal is to make them feel as though they have been heard, and that you are not dismissing their opinion. There are better times to discuss important matters than Christmas morning! Understand that the holidays can be stressful for your loved ones, and that the way that they act does not necessarily reflect their attitudes towards you. Stay calm and be understanding.
3. Don't feel pressured to overspend
Between buying gifts, decorations, holiday party clothes and food, the bills can quickly rack up. Around the holidays, it is common to feel pressure to overspend. Don't be fooled by the media and its unrealistic portrayal of what the holidays should look like. Spending time with your loved ones is the most important thing.
Before buying any gifts, take a look at your budget and decide how much money you can spend on gifts, decorations, clothes, activities and food. Then, make your anticipated spend 15 – 20% lower than that number. This will help ensure that you don't exceed your limit, while still giving you the flexibility to splurge on a special item for your loved one or have extra saved for a good Boxing Day deal.
4. Do something nourishing for you
Do you have a hobby that you love? Make sure to pencil it into your busy schedule this holiday season. Whether it is reading a good book, enjoying a long walk outside, baking, getting a massage, listening to live music, playing a sport, working out, taking a yoga class, or simply enjoying a leisurely nap – it is crucial to make time for the activities you love during the holidays.
Make this holiday season unforgettable.
Simply reduce stressors, take time for you, keep an eye on your budget, and, most importantly, share the love and joy that this season represents with everyone around you!
On behalf of the entire Generation Solutions team,
Happy Holidays!